Take a look at what you'll be learning in each lesson: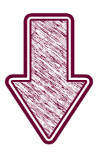 Section 1: Defining What You Do:
Can you clearly state what it is you do? Most entrepreneurs stumble here. Learn how to clearly define what you do to help others solve a problem. Discover that you are the solution, and that clarity around that solution can help you attract more people to choose you.


Section 2: Use Speaking to Increase Your Bankroll:
There are two primary talks that pay: Keynote speaking and Platform speaking. In this lesson, you'll learn the difference between both. You'll also discover where to find the various opportunities out there, and how to handle an organizer who doesn't want to pay a decent price for your expertise. Learn how to write a killer talk, too. I mean the kind of talk that truly engages listeners. I'll even show you how to put an offer on the end of a talk that doesn't appear "sale-sy" and has attendees buying your product or service.
Section 3: Use Teaching to Increase Your Bankroll:
Teaching opportunities can be more lucrative than some keynote talks. In this lesson, discover where these "hidden gem" opportunities are and how you can bring in thousands of dollars after teaching a series of classes or one workshop. With both speaking and teaching, you can increase your entrepreneurial footprint and become an influencer in your area of expertise. Plus you'll add to your income, which is the greatest!


Section 4: Use Writing to Increase Your Bankroll:
If you're writing guest blog posts or other content and you're not getting paid, it's time to make a serious change. It is absolutely possible to find lucrative writing opportunities in blog posts, ghostwriting books for others, and with online and traditional magazines. When you make writing one of your income streams, you create a brand new way to increase revenue while increasing your online visibility, too.


Section 5: Closing a Sale
Having a sales conversation and closing any kind of sale can be nerve racking. We don't want to be pushy, nor do we want to be rejected. In this final lesson, you'll learn how to sell with integrity while overcoming the fear of rejection and feeling worthless. You'll walk away with a new desire and confidence you didn't have before.